Rockford — Kyle Avink is the newly appointed permanent principal at Crestwood Elementary, after spending most of the 2022-23 school year serving as the school's interim principal. SNN gets to know him in this edition of Meet Your Administrators.
Other positions you have held in education:
Assistant principal at East Rockford Middle School
Teacher and athletic director at East Rockford Middle School
Kindergarten and first-grade teacher in Cedar Springs
How about jobs outside education? "For many years in high school I worked on a farm detasseling corn, and I was a server for many years at various restaurants during my early years of teaching as a second job."
Education/degrees:
Bachelor's in Education, Cornerstone University
Master's in Educational Leadership, Western Michigan University
Currently pursuing a Ph.D. in educational leadership at WMU
Hobbies/interests/little-known talent: "I enjoy CrossFit and most any outdoor activities, woodworking and creating new projects. (I also like) spending time with my family, nieces and nephews."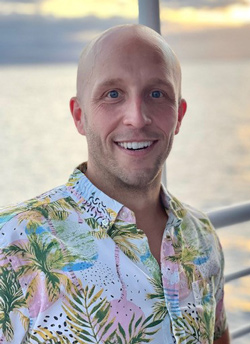 What kind of kid were you at the age of students at this new school?
"I loved school as an elementary student. I was always reading and often referred to as a bookworm. I was the teacher's pet and worked hard as a student. School did not always come (easily) to me. It was something I worked hard at, but has definitely shaped who I am today as a person and an educator."
The biggest lesson you have learned from students is… "Don't take life too seriously. I am reminded of this daily with hugs, laughter, high fives, smiles and fun stories (from students). We often make life so complicated as adults. Working alongside students every day gives me an opportunity to see the world from their perspective and enjoy life."
Finish this sentence: If I could go back to school I would go to grade ? because… "I loved fifth grade. I had a teacher that was so engaged in our learning, she found creative ways to connect learning. I also made some strong friendships during that year that carried over into middle school."
If you walked into your new school building to theme music by a favorite artist or band, what would it be? Pharrell Williams, "Happy"