Caledonia — District bus drivers won first place for the third consecutive year at the regional 58th annual Michigan Association for Pupil Transportation School Bus Roadeo competition held at Caledonia High School.
Bus drivers from top-performing schools in the region came together on Saturday, May 20 for events to test them on their behind-the-wheel abilities, including vehicle handling, judgment of distance and clearance, and overall safe driving practices.
Participants also completed a written test and navigated through a course of cones, simulating student loading and unloading, and handling of emergency scenarios.
Out of the 14 drivers representing Caledonia's transportation department, eight finished in the top 20, and four drivers placed in the top five.
The district's top 4 regional competitors will be eligible to attend the state competition on June 10th at Baldwin Street Middle School in Hudsonville.
Michaellita Fortier, CCS transportation director, said the district's school bus drivers gave an outstanding performance this year.
"Their knowledge and skill in driving, along with their dedication to safety, is evident in their success in the competition," she said.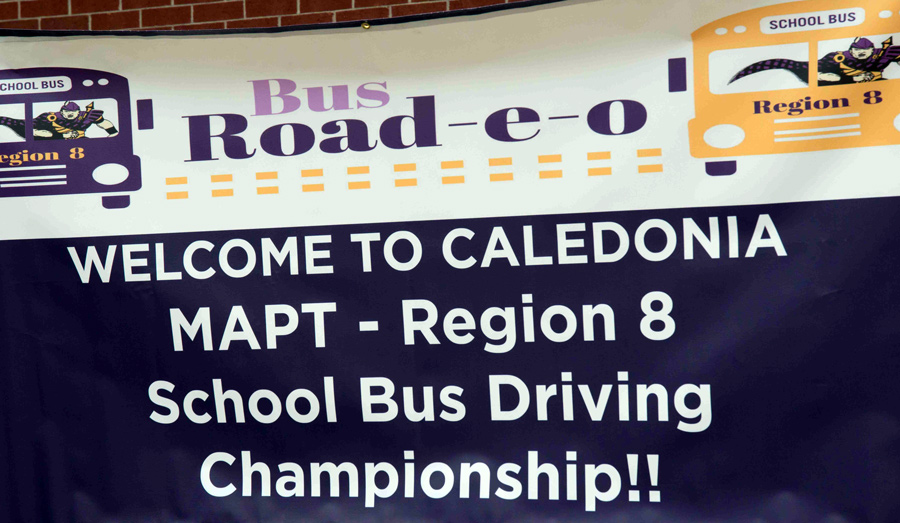 Read more from Caledonia:
• Labs show how wind, water and ice shape the Earth
• Voters approve bond proposals, millage renewals in six Kent ISD districts