Lowell — Summer learning looked a lot like having fun outside for students at Arrows Learning Camp recently.
The camp, which focuses on reading and math, brings together students to maintain and develop their skills all summer long and prepare them to return to the classroom. About 120 students met at Alto and Cherry Creek elementary schools.
"The goal of summer programming is meant to allow students to have fun while learning," said math coordinator Carmen Tawney.
That happens naturally during outdoor games that require math skills such as numbers and operations, algebraic thinking, measurement, and geometry like Ladderball, Yardzee, Farkle and Corn Hole. "These games have a lot of math concepts that the students do not recognize they are learning," she said.
The district also offers Math on the Move, a summer camp for students transitioning to middle school in sixth grade which includes math and STEM components.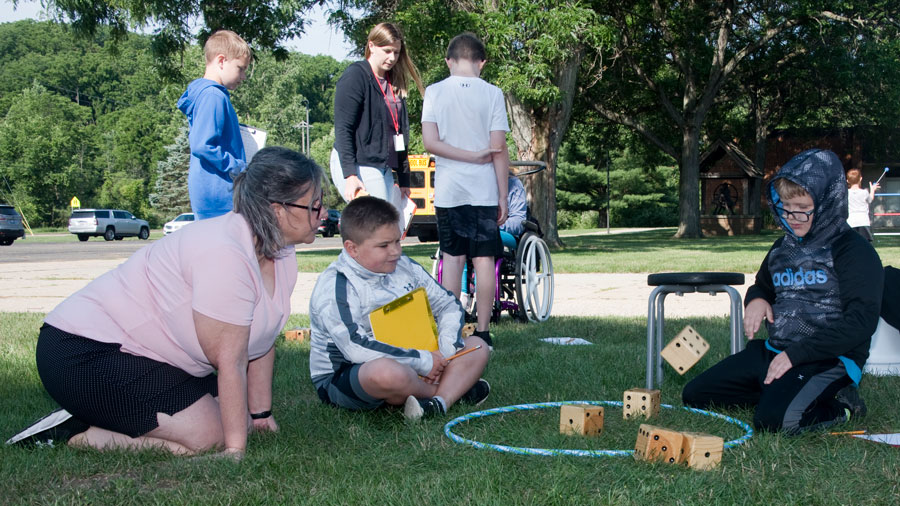 Read more from Lowell:
• 'Let's bring them in!'
• History: complicated, norms: fluid, empathy: paramount