Kent ISD — You could hear the emotion in Lowell senior Josalyn Deible's voice as she presented her speech during Kent Innovation High's senior celebration, because everyone there knew this celebration was special: it would be the school's last. The class of 2023 had 36 students.
"I wish it didn't have to come to an end," Josalyn said after the ceremony. "It was the best thing."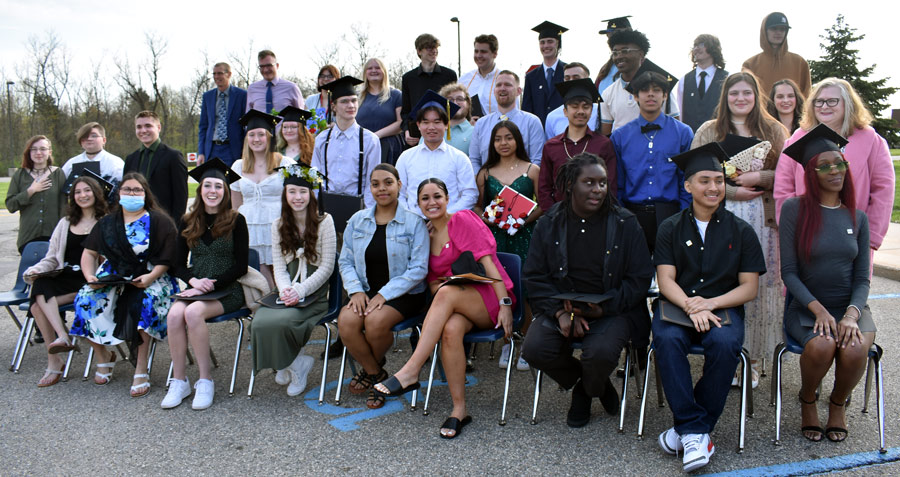 Started in the 2011-2012 school year, Kent Innovation High focused on project-based learning, a teaching method in which students gain knowledge and skills by working for an extended period of time to investigate or respond to real-life problems or challenges.
In 2020, it was announced by Kent ISD that the school would close when its current students finished high school. Enrollment had dropped, and was further impacted by the coronavirus pandemic.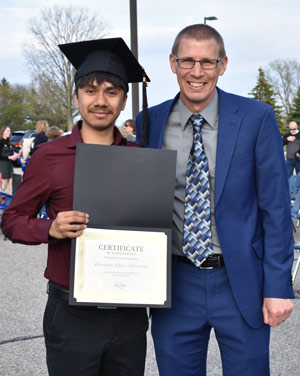 Principal Gerry Verwey noted that the PBL baton has been handed over to other districts, which are incorporating it into their school curriculums.
The final KIH seniors attended a senior celebration on May 4, and will participate in each of their home schools' graduation ceremonies, where they receive high school diplomas.
"If you know me, then you know I'm also a track and field coach with a passion for running," Verwey said during the event. "And if you know anything about track, then you know that when you are putting together a relay team, you want to put one of your best runners as the last — or anchor — leg of that relay.
"I bring that up to say that we have had hundreds of students carry the baton of project-based learning and KIH through the years — all of which were awesome and special in their own ways — but I can proudly say that this year's class, our anchor leg, is truly one of the best."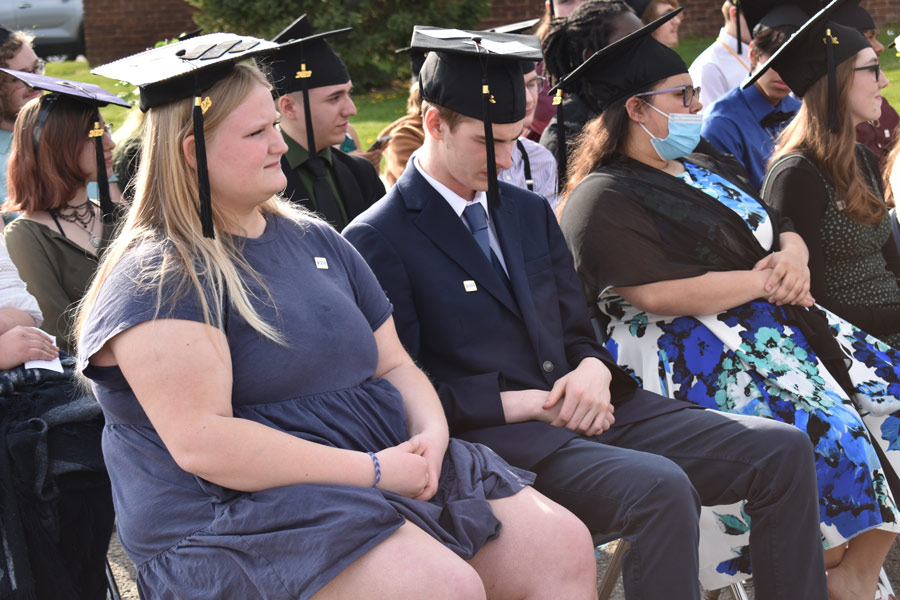 Changed for the Better
As the world recovers from the impacts of the pandemic, the past couple of years at KIH have been a "bumpy ride," Verwey said. Because of the pending building shutdown in 2020, some facilitators left. Three facilitators — Dan Ozinga, Kevin Spaans and Phil Matthews — stayed, and Verwey said he felt fortunate given teacher shortages.
Matthews, who came to KIH as a student teacher five years ago, said he has enjoyed his time at the school and learning about PBL, which he said is a great tool to bring students into the curriculum.
"I don't think I would be the person I am today without this place and the influence of the teachers and the students," Matthews said.
Building Skills, Exploring Opportunities
For senior Taylor Nelson, whose home school is Grand Rapids Union High, there was never a doubt she would finish with KIH.
"I am a visual learner," Taylor said. "Here … we do more projects so we can understand the material."
Taylor said she found the classes related to real-world experiences: from learning to create resumes in English class to learning about taxes and mortgages in personal finance. It also opened opportunities for her to explore the Kent Career Tech Center, where she participated in the culinary arts program.
"I took a tour here and everything was different," Brandon Lopez-Rebolledo recalled. "They had hands-on classes such as building a board (snowboards, longboards and surfboards), (and) I thought, if they had that, what more hands-on and collaborative opportunities does the school have?"
Brandon, whose home school is Godfrey Lee, said he has seen his skills grow, but also has developed strong bonds with classmates and staff.
"I feel sad," Taylor said. "I wanted other people to learn like this. I wanted my siblings to be able to go to this school, because it is way different than any other school. It helped me so much."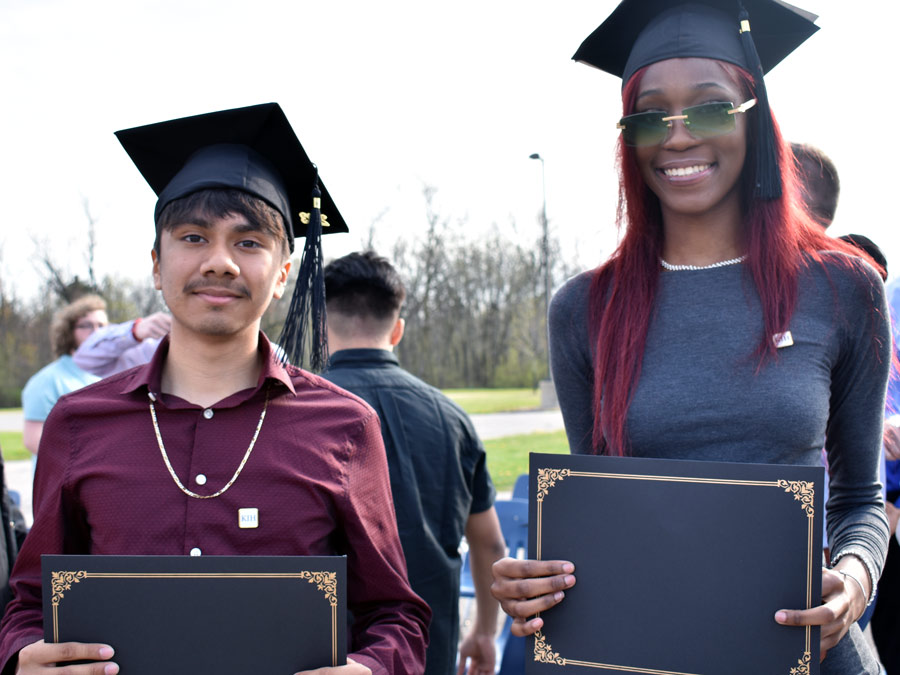 Read more from Kent ISD:
• Homeland Security cadet academy simulates real-life careers
• Hospitality at the hospital